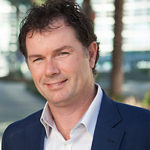 My name is Michael Sullivan, III.  I have been authoring texts since 1995.  I recently retired as a full-time professor (1998 – 2021) of mathematics and statistics at Joliet Junior College.   Joliet Junior College (JJC) is the oldest public community college in the country (chartered in 1901).  Now, I am an adjunct professor of mathematics and statistics at Florida SouthWestern State College. I have master's degrees in both statistics (MS, DePaul University, 1995) and economics (MA, DePaul University, 1991).
I am an active member of the American Statistical Association (ASA) and the American Mathematical Association of Two-Year Colleges (AMATYC).  Currently, I serve as Midwest Regional liaison to the AMATYC statistics committee. I also am a regular presenter at national and regional conferences.   As a member of ASA, I attend various conferences and workshops to stay current in best statistical practices.  You can be assured that the methods and philosophy of the statistics texts conform to the latest ASA standards.
My career in the publishing business began by writing with my father, Michael Sullivan.  Together, we write two Precalculus series – The Concepts through Functions series and the Enhanced with Graphing Utilities series.  I learned quite a bit about authoring texts from my father, so I have branched off on my own and now have a Statistics series as well as a Developmental Mathematics series.
Statistics is my passion.  I have developed this site to share resources that you may use in your Statistics class as well as share ideas for how to incorporate the latest trends in Statistics education into your class.  I encourage you to explore the Statistics portion of the webpage for links to data sets, resources, and other materials I expect you will find useful. This material will regularly be updated, so please check back often.
I also encourage you to check back for new and relevant blog posts.  Blog posts will include suggestions for your classroom, material from my texts, interesting data sets, or discussions on current events that have a statistical twist.
I am often asked about the Sullivan Statistics logo.   There are two aspects of the logo.

The chi-square goodness-of-fit formula is meant to convey that the Sullivan Statistics series is a good fit for the instructor and student.
The chi-square distribution is asymptotically normal as the degrees of freedom increases.  So, the Sullivan Statistics series provides many degrees of freedom to the instructor.  That is, it is flexible to meet the needs of professors.
I am married to Yolanda.  We have three children Michael (27), Kevin (25), and Marissa (22).  Here is a photo from this past summer.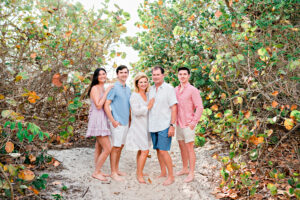 Classroom Experiences
My experiences each semester provide me with inspiration for revisions each text.  I continually experiment with new approaches in trying to engage my students, keep them motivated, and instill an understanding of the importance of the material we are learning.
Because I use my texts in my classes, I get the added benefit of having my students provide me with insightful feedback regarding the texts.  They describe the features and problems they like, and the ones they don't like.  The tell me about the types of problems and examples they would find interesting.  This feedback is invaluable in revising each edition of the texts so that I may keep the texts current and engaging.
MyLabs – Statistics, Precalculus, Algebra
I am an avid user of the MyLab products. This experience allows me to contribute to the MyLab program each revision.  For example, I heavily edit each problem in the program to conform to the problems in the text.  I add additional features to the questions and learning aids to conform to my teaching philosophy.
As an example, in MyLab Statistics, I created the "-T" problems that require the use of technology in solving the problems (rather than a by-hand approach).  I added the Tech Help feature to MyLab Statistics that explains how to obtain results using various technologies (TI84 Plus, StatCrunch, Excel).   I also assist in developing the organizing of the navigation bar along with content on the various pages to conform with Quality Matters guidelines.
In Developmental Math, new problem-types were added based on my classroom experiences.  For example, we wrote guided exercises that are now available in the fourth edition of the series.  We also added interactive applet exercises to the MyLab course.  These changes occurred because our classroom experiences told us that students use MyLab as the primary tool for learning and these additions allow for learning while working through the problem.