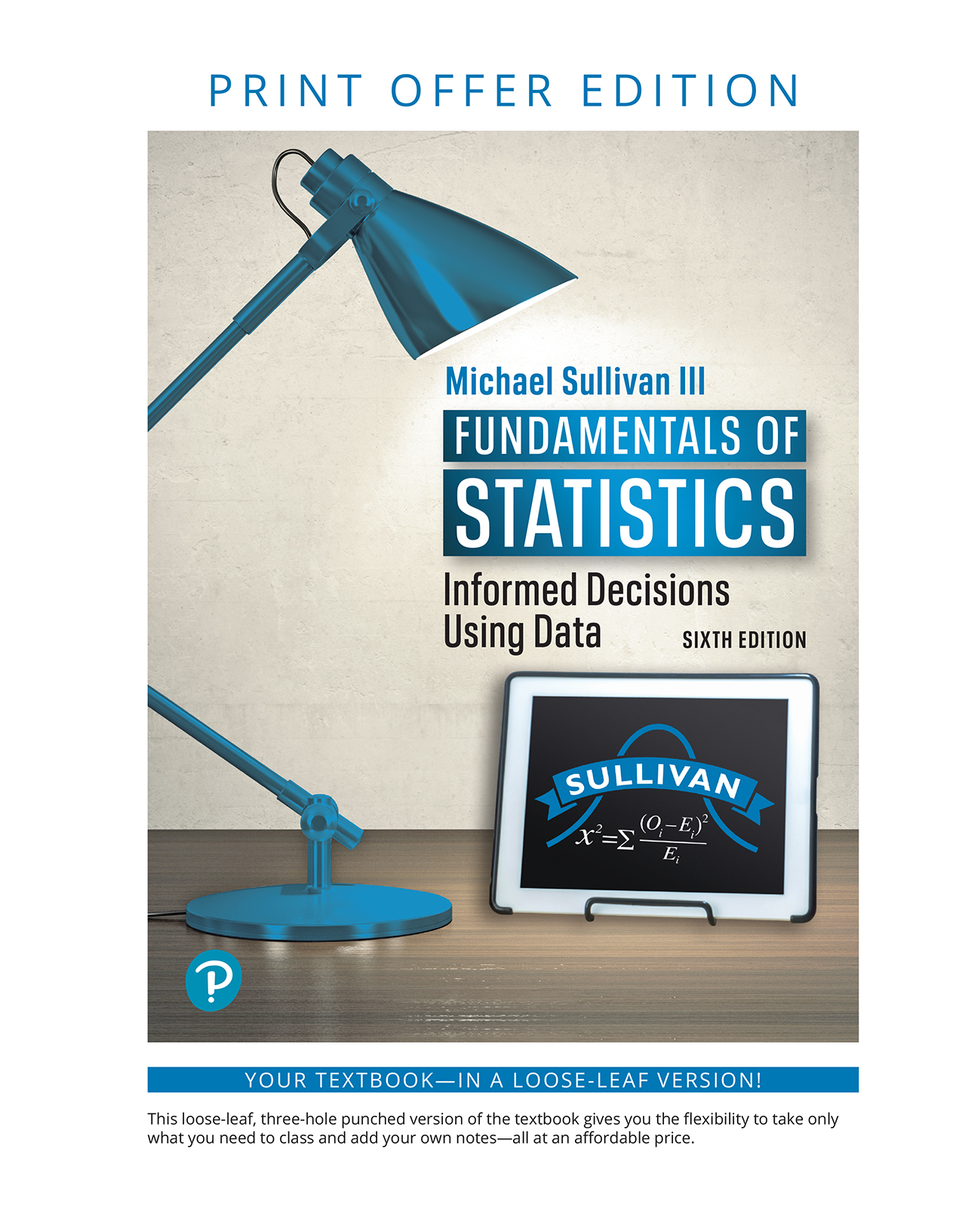 Fundamentals of Statistics

6e

The Fundamentals of Statistics version is based on content from the hardcover edition of the text.  As the title implies, Fundamentals simply removes some of the material from the hardcover version (such as inference on standard deviation, analysis of variance, multiple regression, and nonparametrics).
Student and Instructor Resources
CourseID for MyLab (includes homework, practice exams, mastery homework, and exams):  sullivan46518
Student Activity Workbook

Tactile and Applet Activities that allow students to discover/experience concepts

Instructor Resource Guide

Available under Instructor Resources in MyLab Statistics

Classroom Lecture Notes (NEW!)

New to this edition are classroom notes, which may be used by the instructor to deliver lectures to students.  Students may print these notes out and bring them to the classroom, which facilitates good note-taking and allows them to focus on the concepts.  The examples and activities in the classroom notes are different from those in the text and Instructor's Resource Guide.

R Guidebook (NEW!)
A Comprehensive Corequisite Solution  (NEW!)

The MyLab course comes with a complete corequisite solution.  The material is based on Michael Sullivan's Developmental Math Series.  However, the material was rewritten so that it addresses the needs of the Introductory Statistics student.